Twilight Markets – Event of the Year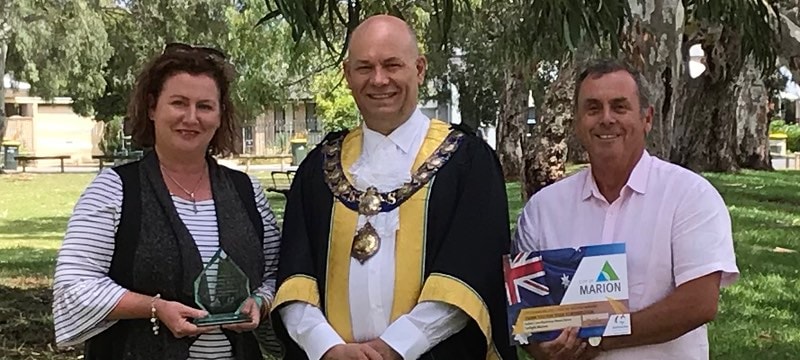 The Hallett Cove Business Association was awarded the Event of the Year by the City of Marion at the Australia Day ceremony held at Hendrie Reserve on Tuesday 26 January 2021.
Pictured are Marie Soliman and Keith Noble accepting the award from City of Marion Mayor Kris Hanna.
The award was given for the Twilight Markets.
The third annual Twilight Community Market was held on 13 November 2020 at Cove Civic Centre.
Despite the challenges of COVID-19, we successfully held a wonderful community event, hosting over 20 stallholders and 350 attendees.
The atmosphere was festive with local food providers, face painting, musicians and dance performances. The Twilight Markets are a much loved event that has been embraced by the local community since 2018.
Hallett Cove Business Association supports the local business community through our annual calendar of events and programs like Local is the New Black, Local Heroes acknowledgements and Annual Local Business Awards program.