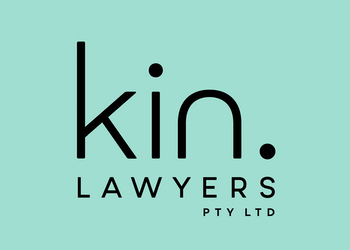 Website: http://kinlawyers.com.au/
Email: connect@kinlawyers.com.au
Kin Lawyers Pty Ltd specialises in family & relationship law including separation, future planning, family enterprise, wills and estates.
We offer modern legal services for families. We focus on finding solutions.
We have an Accredited Specialist in Family Law and Collaborative Law practitioners.
We offer a flexible, mobile and responsive service for clients across greater Adelaide including Hallett Cove, Glenelg and Gawler.
Consulting by appointment from the Cove Civic Centre and our office at 72B Broadway, Glenelg South; offsite visits to home, business or other hubs are also available.