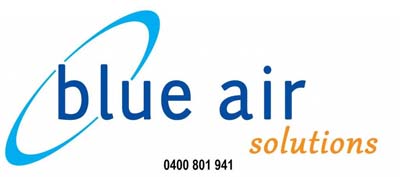 Website: www.blueairsolutions.com.au
Email: nickblueairsolutions@gmail.com
Blue Air Solutions is one of the most dynamic and innovative air conditioning companies in Adelaide today. Armed with over 15 years experience and industry knowledge, we can design and install the perfect Air Conditioning system for your home or business, but our service doesn't end there!
Through our comprehensive maintenance program, we can service your Air Conditioning system to extend the units life, help to improve air purity flowing through the system and ensure it runs at peak efficiency for years to come.
Our work is guaranteed and performed only by suitably qualified tradespeople complying with a high level of OH&S and work standards. Please feel free to contact Nick in regards to any of our services, policies or to discuss how we can deliver the best performance for your Air Conditioning system.